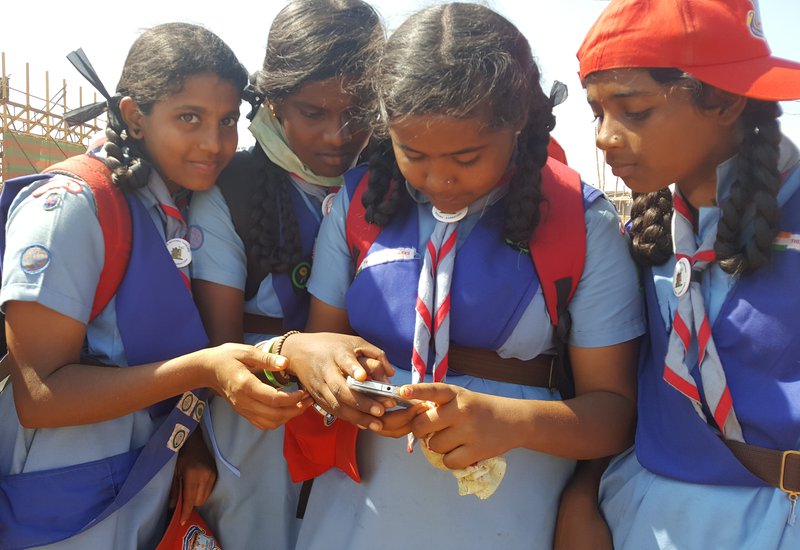 WAGGGS and UNICEF have partnered together to provide an online space for girls and young women to speak about the issues they care about!
Through U-Report, WAGGGS amplifies the voices of the world's girls by inviting them to engage directly on questions relating to their lived experiences, as well as their hopes and visions for a better future for girls and all young people.
U-Report is a mobile and youth empowerment platform created to gather young people's views and opinions. In an easy and youth-friendly way, girls can answer thematic polls either via Facebook Messenger or Whatsapp.

Girls are also invited to take part in live chats on the topics of the polls, connect with young people from around the world and support WAGGGS and UNICEF's campaigns.
Anyone can join U-Report by sending the word "JOIN" to U-Report Global on Facebook Messenger.
Participating is free, safe and 100% confidential and in the couple of minutes that it takes to complete a poll, you are raising your voice out to the world.
Polls are available in English, Spanish, French and Arabic and once you become a U-Reporter, you will regularly receive polls created by WAGGGS on different themes.
Because #GirlsVoicesMatter! Gender inequality is a reality for every girl around the world, which makes it easy for girls' views and opinions to get ignored, overlooked and lost in the crowd.
With U-Report, every single Girl Guide and Girl Scout with access to social media can take part and share their experience with the world!