Back to News
The World Association of Girl Guides and Girl Scouts is proud to celebrate the huge generosity of our special supporter Julie Dawson.
Julie has donated the largest single gift to date to WAGGGS from an individual donor and represents all there is in the Girl Guiding and Girl Scouting spirit. Her deep belief that Girl Guiding and Girl Scouting is crucial to creating brighter and stronger futures for girls and young women is evident in her generosity.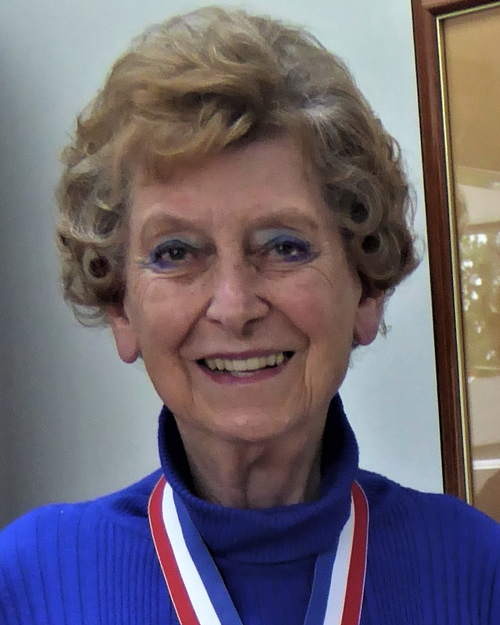 The 2 million USD donation will support the development and delivery of the Global Girls Leadership Programme, including the Juliette Low Seminar, the WAGGGS flagship leadership seminar that gives girls the opportunities to develop their skills, confidence, and abilities to become responsible leaders of the world. Julie's generous gift makes her the first WAGGGS Changemakers Award level supporter. This award recognises the huge change that Julie's gift will make to the lives and futures of so many girls and young women.
"My donation comes from my deep gratitude for the life forming experiences Girl Scouting has given me, and my conviction that the world needs the special abilities of women as leaders. We must be the force that will replace hate with appreciate. WAGGGS already has 100+ years of producing global events and programs with those goals and purposes. I know they can and will expand their impact giving me hope for the future."
WAGGGS is the largest voluntary movement dedicated to empowering girls and young women in the world. It provides opportunities for girls and young women throughout the 152 Member Organisations that are part of the Association. Julie's donation and vision for the funds aligns with WAGGGS Global Strategy. The Global Girls Leadership programme will support three strategic themes that WAGGGS aims to achieve: International Connections and Global Community, Quality Girl Guiding and Girl Scouting and Leadership and Voice.
With funds provided by Julie, WAGGGS are able to upscale and develop a leadership programme beyond any previous ambitions. Reaching more girls and young women than anticipated within the next 3 years.
When girls and women have space to lead, they can transform their communities and the world. Girls and women don't always see themselves as leaders. They can struggle to recognise that they deserve, and have the skills and experience, to be effective leaders. Generations of social bias tells them, both directly and indirectly, that women should not take the lead.  This project is working towards changing that.
"The Juliette Low Seminar doesn't just give you the content and information, it changes your vision of the world. It changes your philosophy of looking at life and changing your understanding of leadership."
The Juliette Low Seminar is personal to Julie, who having been a Girl Scouts since the age of 7 and part of the Movement for 78 years has benefitted and grown because of her life in Girl Scouting. Julie attended the Juliette Low Seminar in 1954 at Our Chalet as a participant and again in 1963 as the leader of Our Cabana. Julie says of her experience in 1954 that:
"It was such a powerful summer, learning about one another and the bigger world. We vowed to return home and use our leadership skills to work for World Peace. That profound experience propelled me to pursue in my life: discovering cultures, triumphs, and needs, through my extensive travels in 101 countries. Creating beauty joy and understanding through my career as an artist and author. And helping girls and women become strong, curious, and courageous as thoughtful leaders. Always aiming to fulfil our mission with special emphasis now of working to reduce hate."
Leadership opportunites in Girl Scouting gave Julie the skills and confidence to lead in her life and her community, making lifelong friendships along the way. Julie is now giving this opportunity to so many other girls and young women who can benefit and grow from this experience.
The Girl Guide and Girl Scout leadership model will underpin this whole project. It defines good leaders as lifelong learners who consciously deepen their understanding of different contexts, draw on different wisdoms and use that learning to collaborate with others to make a difference. This whole project aims at empowering more girls and young women to become those good leaders that value diversity and see differences as assets. The project will directly impact 210 girls, with a further 15,000 being indirectly impacted.
This project is being launched on a global scale, with over 50% of the funding going towards three global events in 2023 as part of the Juliette Low Seminar, three global events in 2024 as part of the Juliette Low Seminar, with peace as a main topic for both the event and the post-event projects and one global event in 2025 as part of the Helen Storrow Seminar, including support to bring an international friendship dimension to the pop-up model.
"Because I am so disturbed by the escalation of hate in our world, my donation to provide international seminars has two principal goals. To train young women in leadership skills in order to bring harmony through understanding"
Julie's generosity and vision is a great example of female leadership for Girl Guides and Girl Scouts to follow. WAGGGS as an organisation is humbled to have her support and proud to work alongside her to change the futures of girls and young women worldwide.
For more information on the JLS visit the website here.