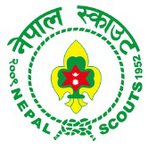 31,392

Number of Guides in 2018

Member

Full Member

Girls & boys

Yes
On my honour I promise that I will do my best: 1 To do my duty to God/Dharma truthfulness and my country 2 To help other people at all times 3 To obey the Girl Scout Law.
Nepal Girl Scout Law
A Girl Scout's honour is to be trusted.
A Girl Scout is loyal.
A Girl Scout's duty is to be useful and to help others.
A Girl Scout is a friend to all and a sister to every other Girl Scout, no matter to what country, cast or creed the other may belong.
A Girl Scout is courteous.
A Girl Scout is a friend to animals.
A Girl Scout obeys orders of her parents, Patrol Leaders or Scoutmasters, without question.
A Girl Scout smiles and is courageous under all difficulties.
A Girl Scout is thrifty.
A Girl Scout is clean in thought, word and deed.
I promise to do my best: 1 To do my duty to God/Dharma and my country 2 To do a good turn every day 3 To keep the Laws of the Brownie Pack
Brownie Law
The Brownie obeys her elders.
The Brownie is courteous and clean.
The Brownie utilises her time properly.
Development of the Movement
The late HM the King Tribhuvan Bir Bikram Shah Deva established the Nepal Scouts and Guides Association in 1952. In 1959, His Royal Highness Crown Prince Birendra Bir Bikram Shah Dev was appointed and invested as Chief Scout by His Majesty King Mahendra Bir Bikram Shah Dev at the Royal Palace. Since then, celebrating Scout Day at the Royal Palace has become a tradition. On the same day, the Chief Scout inaugurated the National Headquarters of the Nepal Scouts and Guides. In 1965, the name of the Association was changed to Nepal Boy and Girl Scouts Association. From then onwards the Girl Guides were known as Girl Scouts. In 1975 the name was further changed to the Nepal Scouts.
After the declaration of Republic of Nepal, amended constitution of Nepal Scouts defined the provision of Patron to Primer Minister and Chief Scouts to Youth and Sports Minister.
A five-year development plan was first introduced in 1975, and the first National Jamboree was held in 1987 with the theme 'Let's make the world beautiful'.
Rallies and community-centred social service by Nepal Scouts are organized jointly by Scouts and Guides. Leadership training, camping, District Camporees, and other relevant aspects of the youth programme are held separately by the national development service, as required under the education system of the country.
Currently, in the Nepal Scouts, the departmental head of the Girls Section is Joint Chief Commissioner. Below this, there is an International Commissioner (Girls), Training Commissioner (Girls), National Organizing Commissioner (Girls), National Programme Commissioner, National PR Commissioner, and other office personnel.