We are currently building Campfire, WAGGGS' online learning and community building platform and we need you!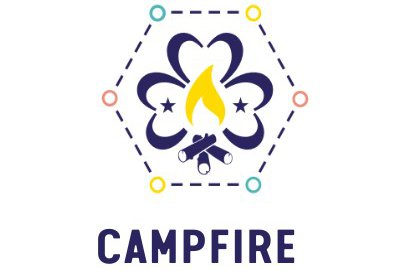 As we are getting ready for a big launch at the beginning of 2022 that will make this WAGGGS' new digital home, we are recruiting volunteers to help us test, build, translate and improve the platform. To help us keep an overview by managing these new volunteers, we are looking for a 5-star Lead Volunteer.
Your superpower is team management? You know every member of your team and you love supporting their development and work?
Tech challenges excite you, and you know how to tackle them? Do you know how to bring the vibrancy of the Movement that we feel at the local level and at international events to our new digital home? If the answer is yes, then don't wait any longer and apply to support us in making Campfire our new digital home.
Here are some challenges we want you to help find answers to:
- Ensuring everyone can feel the magic of Guiding in a virtual setting
- Ensuring online learning experiences are transformational
- Building a user-friendly, efficient platform that enables peer-to-peer learning
- Focus on the practical steps to build a REAL [Relevant, Exciting, Accessible and Learner-Led (user-centred)] platform.

This is how we want Campfire to be - Do you want to be our Lead Volunteer, sharing leadership with the Digital Learning and Community Lead?
You will be working with the leading member of staff to deliver and maintain Campfire, your main responsibility will be to work with them to operationalize and break down the delivery plan. You will support volunteers so they can contribute to the delivery plan. You will lead a large team of volunteers and do not need to be an expert in everything, but need to be able to support them to progress in their work.
This long-term role will require about 5 hours per week and consistency is key, as we are on a tight project plan. In this role, you will have a major contribution to ensure Campfire is ready for launching at the beginning of 2022 and keeps being improved afterwards.
We will select on a rolling basis - the sooner you apply, the sooner we start!
HOW TO APPLY
1/ Read the selection criteria, opportunities and responsibilities of the role above
If you are NOT part of our WAGGGS Volunteers' Pool yet but want to apply for this role, just follow the simple steps below before applying:
2/ Submit your application to join the Campfire Team by sending us an email at campfire@wagggs.org
The final deadline is 31st October 2021, if you are interested please apply earlier :-)
Any questions?
If you would like further information about the Campfire project, please email us.