You can make a difference by choosing from the two projects below.
For tax-efficient giving in Denmark, please see below.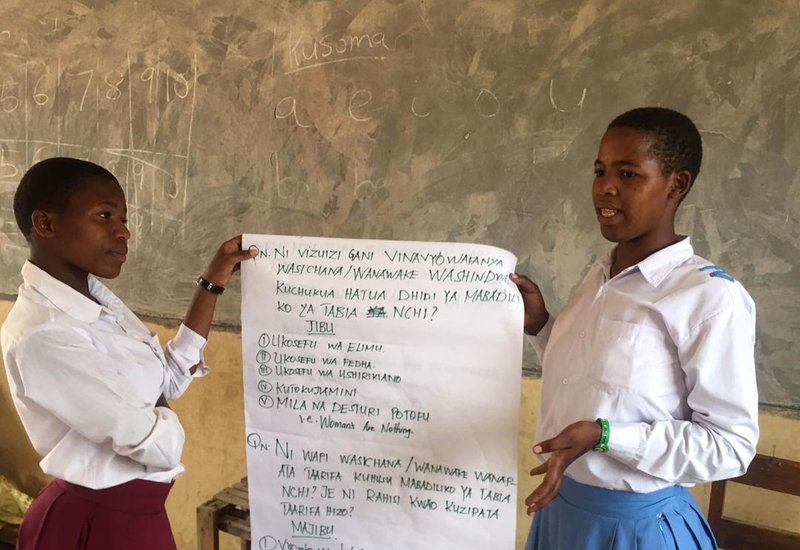 The Juliette Low Seminar (JLS) is WAGGGS' flagship leadership development programme and has been growing leaders since 1932.

JLS provides opportunities for members aged 18–30 to develop their skills in a creative, supportive, and inspirational environment.
The Girl Led Action on Climate Change programme was launched on 22 April 2021.

This programme is part of WAGGGS' organisation-wide effort to address the world's most pressing issue: the climate crisis, and to put girls and women at the forefront of solving it.
Mulighed for skattefradrag i Danmark
Det Danske Spejderkorps er godkendt til at modtage skattefradragsberettigede gaver i henhold til Ligningslovens §8A. I 2021 kan der opnås skattefradrag for op til 17.000 kr., og man kan godt indbetale ad flere omgange i løbet af et år. Det Danske Spejderkorps har en lang række forskelligartede aktiviteter og vælger et antal gange om året, hvilke aktiviteter der skal støttes. I denne proces tages der naturligvis hensyn til gavegiverens ønske.
Indbetaling af bidraget sker til:
Det Danske Spejderkorps, Arsenalvej 10, 1436 København K
Konto 4183-4777045547
Hvis du ønsker at få skattefradrag for dit bidrag, involverer dette kontakt med DDS Korpskontor. Når du indbetaler dit bidrag, bedes du sende en mail til Info@korpskontoret.dk . I mailens emnefelt bedes du skrive OB-PS. I mailen angiver du dit navn og telefonnummer samt beløbets størrelse. Herefter vil du snarest blive ringet op ang. dit CPR-nummer af Hanne Lunah Lund, som er medarbejder på Korpskontoret med ansvar for denne opgave. Du bedes også oplyse, hvilket af de to beskrevne projekter du ønsker at støtte, eller om du ønsker at betale for et nyt medlem eller opgradere dit eget medlemsskab. Du er selvfølgelig altid velkommen til at ringe til Hanne Lunah Lund på Korpskontoret (tlf. 3264 0050), hvis du har spørgsmål eller tilføjelser i forbindelse med din gave.