Sangam Volunteers are responsible for the delivery of Sangam's international events. They run sessions on Indian culture and the latest WAGGGS developments, and lead tours around the local neighbourhood and Pune city centre.
Our volunteers also contribute to community action work at Sangam's Community Partner organisations; support the day-to-day running of the World Centre; and, throughout all these tasks, serve as representatives of Sangam and the Sangam experience to the many international guests who visit.
"Being a Sangam Volunteer has opened the world to people and places I could never have imagined. It's been the most amazing experience."
To apply to be a Sangam volunteer, you must be at least 21 years old and a member of a national Girl Guiding or Girl Scouting organisation that belongs to the World Association of Girl Guides and Girl Scouts. Fill out the Sangam volunteer application form and specify which terms you would like to be considered for. Send your completed application by email to volunteer@sangam.wagggs.org.

Applications, including references, are due on 31 December of the year prior to the season for which you are applying (i.e. 31 December 2018 for the 2019/20 season).
To apply fill out the application form: Sangam Volunteer and Intern Application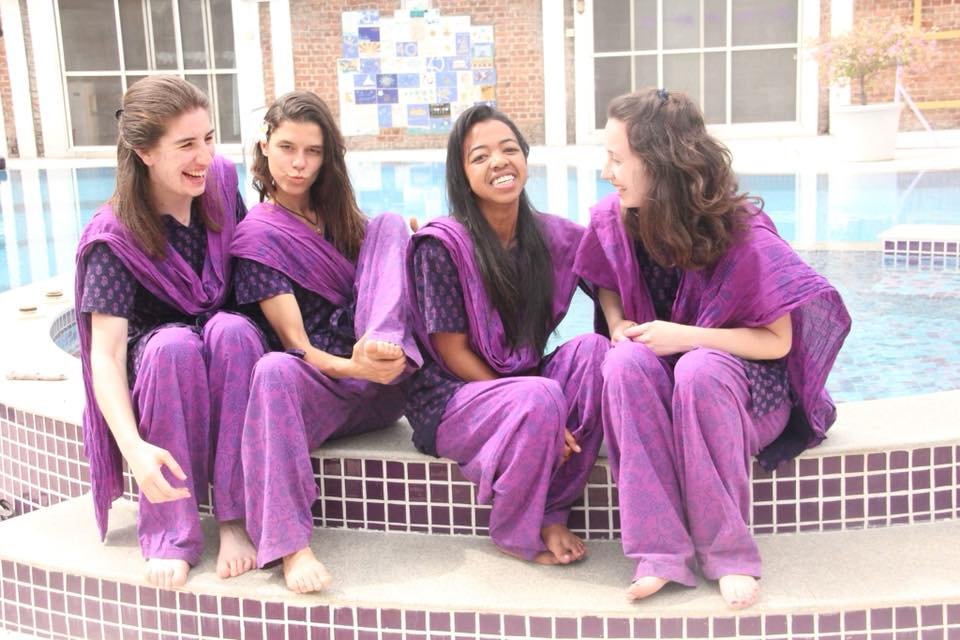 Join us!
2019-2020 Season dates
Term date; length; Sangam Volunteer term name
1 June - 12 November 2019; 5 months; long-term monsoon
1 June - 21 August 2019, 3.5 months; short-term monsoon
12 September 2019 - 24 January 2020 ; 3.5 months; short- term autumn
13 November 2019 - 25 April 2020; 5 months; long-term winter volunteer
---
2020 - 2021 Season dates
1 June - 10 November 2020; 5 months; long-term monsoon
1 June - 11 September 2020; 3.5 months; short-term monsoon
12 September - 28 December 2020; 3.5 months; short-term autumn
20 November 2020 - 25 April 2021; 3.5 months; long-term winter
2 January - 25 April 2021; 3.5 months; short-term winter