The walls of the London Room display the history of London and Pax Lodge. Take a look!
London Mural
Our mural featuring the major London landmarks was painted in 2009 by Ben Nathan, a London based artist. 

---
Pax Family Tree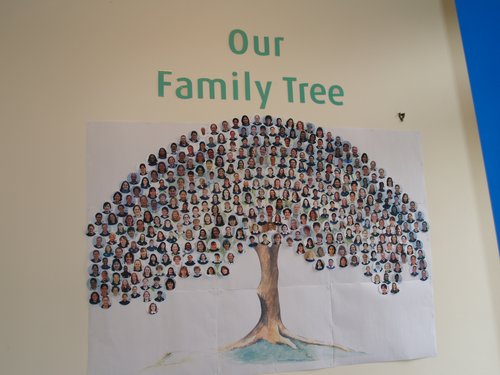 Our first Family Tree was made for the 15th anniversary in 2006. Since then, our tree has grown a lot and become a little more permanent.
When volunteers and staff members have completed their time at Pax Lodge, their photo is added to our Family Tree. Information on the staff and volunteers is kept in a book at the base of the tree. There are currently 610 faces dating from 1990 to 2015. 
Pax Lodge is a special home to many people. Some volunteers will come back to Pax to volunteer multiple times, or even come back as staff members. 
Did you know? Pax Lodge has had 8 volunteers named Sarah and 3 named Sara.

Did you know? Pax Lodge has had 12 volunteers from Brazil. Pax Lodge has also had more volunteers from the USA than from the UK.  
---
London Timeline 
Our London timeline was painted by a volunteer in 2000 and then added to in 2012. 
---
Stained Glass in the London Room
This stained glass piece was painted by a volunteer in 2009 for the Centenary.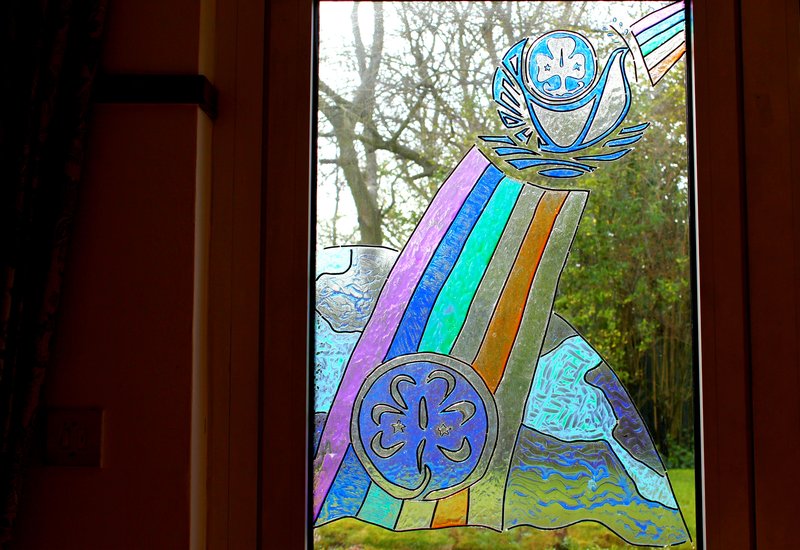 Stained Glass in the Conference Room
This piece, also by a volunteer represents the WAGGGS theme of World Understanding. 
---
Want to explore more? Check out the other rooms in our Virtual Museum: