This webinar was hosted by Mary-May Hubert, a previous Juliette Low Seminar participant. Here is a little bit about her: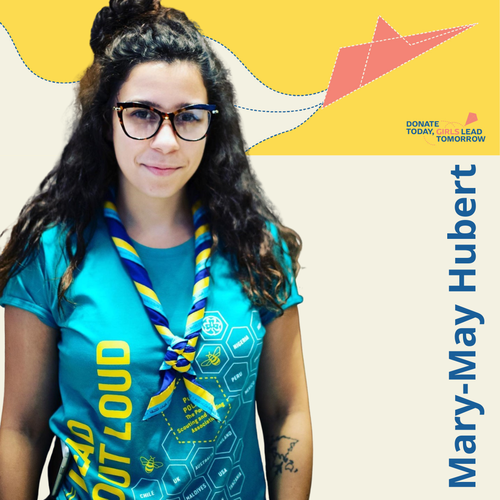 " After attending JLS in Ghana in 2016, I knew I wanted to take what I had learned further – I wanted to return to JLS as a facilitator. After a training and development event in Uganda, I was appointed as the facilitator for the Poland hub at the 2019 multi-hub event.  It was intense but so rewarding.  JLS is an opportunity that really helps you grow as a leader in WAGGGS and also in your job, in your regular life.  You become a better person and understand how to help different people thrive and grow.
For a long time, in my volunteering and in my work, people told me I was too young to take on positions of responsibility, that I needed more experience – JLS has given me the courage to break down those barriers – not to take no for an answer – to have the confidence to stand up for myself and go after the roles that I want."
The webinar consisted of a panel of JLS participants answering questions about their experiences and what they learnt from the leadership training. If you would like to view it, you still can! Just click here
The Juliette Low Seminar is possible because of our generous supporters who believe in a girl-led future. They want an equal world where girls have the confidence to become leaders and the skills to reach their fullest potential. If this is something you believe in and want to support, you can, by visiting our giving day platform. You can sign up to become an ambassador, make a donation and spread the word about WAGGGS. Visit the platform here: givingday.wagggs.org